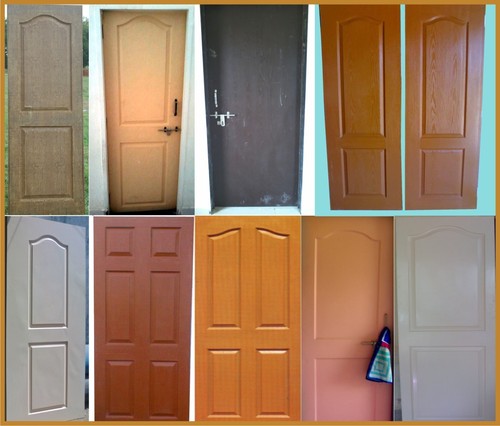 SALIENT FEATURES:
Excellent substitute for wooden & metal doors & frames.
These doors are manufactured with fire retardant properties.
These doors are self-pigmented and are available as per individual color choice.
These doors can be spray painted as per individuals color choice application.
These doors are totally unaffected by the external impacts of environment, different kinds of weather and climatic conditions.
These doors are fully resistant to water, insects of termites.
These doors are environment friendly, safe to use and durable.
These doors are light in weight.
SPECIAL ADVANTAGES:
These doors prove to be very comprehensive substitute for wood and different metals. It has a very long life span.
These doors can resist the fire up to certain extent.
These doors are totally free from swelling, splitting, has excellent impact resistance.
These doors retains its original shape, as it is not affected by weather or climatic conditions, self-protected from water and insects of termites justifies its application for the longer time duration.
These doors are strong, safe, sturdy and durable.
APPLICATION:
These doors are used in domestic requirement, also proves to be a cost effective factor in comparison to conventional doors. It has very useful application at the water-affected places like at Kitchen, Bathroom, Toilet, Verandah, Balcony and terrace doors etc.
These doors can be used in various industries in place of wooden and metals doors as it has been proved as a genuine substitute.